Sabías que… ¿mueren más de 100.000 animales marinos cada año?
Se estima que en el 2050 habrá más cantidad de plásticos que de peces.
OBJETOS MÁS COMUNES RECOLECTADOS EN PLAYAS Y ZONAS COSTERAS (POR NÚMERO)
• Colillas
• Fragmentos de plástico inferiores a 2,5 cm
• Botellas de plástico
• Envoltorios
• Tapones de botellas de plástico
• Pajitas
• Otras bolsas de plástico (diferentes de las de supermercado)
• Botellas de vidrio
• Bolsas de plástico de supermercado
• Tapones metálicos de botellas
• Tapas de plástico (distintas de las de botellas)
FUENTE: Ocean Conservancy 2016
¿Cómo llega el plástico a los océanos?
Cuando nos deshacemos de un plástico puede terminar en un vertedero, ser incinerado o reciclado. Pero algunos terminan en las vías fluviales y en los océanos a través de los sistemas de drenaje de aguas en zonas urbanas.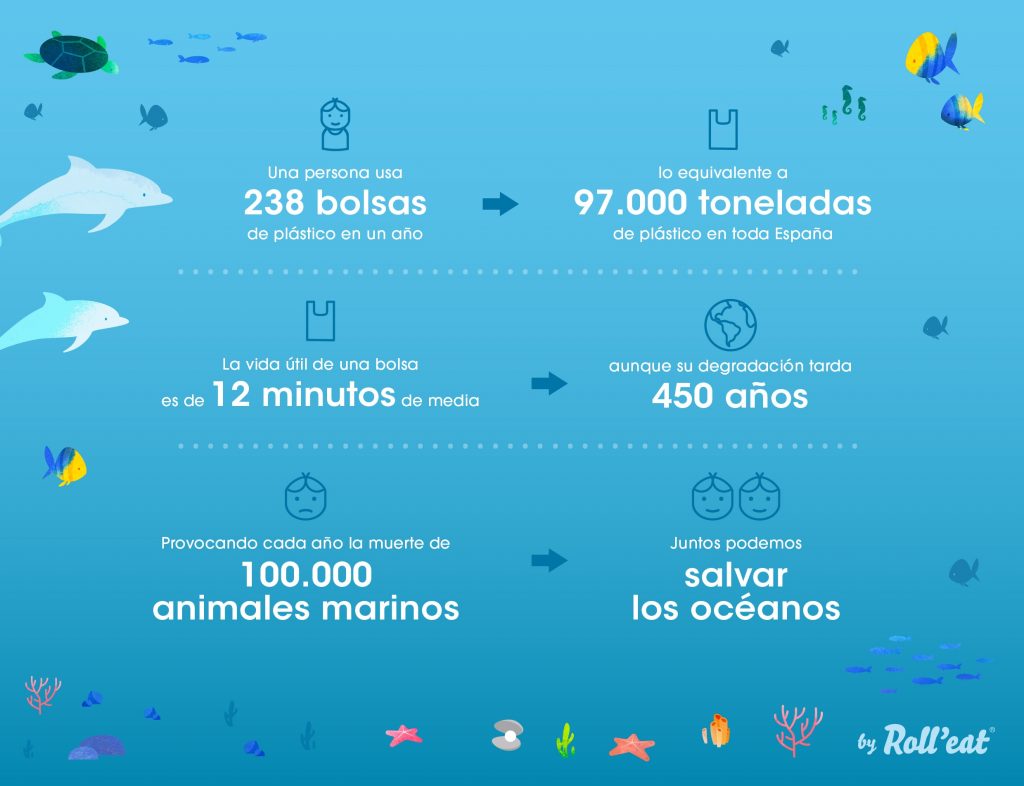 The Ocean Clean-Up por Boyan Slat
Boyan Slat, un genio holandés de 20 años,  ha conseguido reunir 2 millones de dólares para llevar a cabo el ensayo de su plan para limpiar los océanos a escala real,  al proyecto lo llamó "The Ocean Cleanup". Boyan inició hace 2 años este proyecto cuando aún tenía 16 después de que en unas vacaciones en la playa vio más plástico que peces.
The Ocean Cleanup, propone un sistema en que el océano acumule por sí mismo la basura que nosotros tardaríamos años en reunir y retirar.
En 5 años, el Giro del Pacífico Norte podría reunir los 7 millones de toneladas de plástico que se estiman habrá para el 2020 y que nosotros tardaríamos en extraer 79.000 años. Existen opiniones divididas acerca del plan de Boyan, hay quienes creen que es una verdadera posibilidad mientras que otros piensan que dañaría la vida marina.
Soluciones ¿Qué medidas podemos tomar en nuestro día a día?
• Evitar las bolsas de plástico de un solo uso. Utilizar bolsas  de tela, cestas o carros
• Priorizar la compra de botellas y envases reutilizables y/o retornables.
• Comprobar los ingredientes de tus cosméticos y evitar los productos con microplásticos: polietileno (PE), polipropileno (PP), PET, PMMA y/o nylon.
• Rechazar envases y utensilios de un solo uso como vasos, cubiertos o pajitas.
• Depositar los residuos plásticos en el contenedor adecuado. Evitar artículos con exceso de embalaje (ej. bandejas de poliespan plastificadas). Y priorizar los productos a granel.
Por este motivo y en conmemoración a este día, diseñamos un porta alimentos especial y exclusivo con el mensaje "Save The Oceans".  Nuestro objetivo principal  ha sido dar respuesta a necesidades de comunicación ambiental, aportando soluciones a temas concretos como el ahorro energético o la gestión de residuos entre otros.
(por cierto puedes conseguir este diseño con el concurso que estamos haciendo en Facebook hasta el miércoles 5 de junio)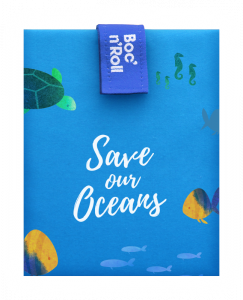 Si eres un particular y quieres poner tu granito de arena, apostando por un consumo responsable e inteligente, esta es tu oportunidad. Consigue tu porta alimentos reutilizable y empieza ahora.
[button link="https://rolleat.com/es/tienda-online-porta-alimentos-y-comidas/" type="big" newwindow="yes"] Ver productos[/button]
Si eres una empresa/escuela/institución comprometida con la sostenibilidad y quieres  concienciar, educar y diferenciarte mediante productos reutilizables e innovadores esta es tu oportunidad. Nuestros productos te permiten transmitir de forma clara tu mensaje y valores, e impactar a un mayor número de personas.
[button link="https://rolleat.com/es/b2b-material-personalizado-para-escuelas-colegios-empresas/" type="big" newwindow="yes"] Ver campañas[/button]